An illusion, a mystery behind a veil
Is it merely an illusion?  On its dial Ottica seems to offer both an analog and digital display, but is this truly the case?  Or are we dealing with an illusion, like that of time itself?  A complex movement is hiding behind this illusion, turning a horological complication into a veritable work of art.
Thanks to its complex movement the dial jumps punctually every 60 minutes, turning a few degrees to indicate the changing hour.  The Wandering Hour function, patented by Vincent Calabrese, serves to indicate the minutes on the dial, providing such perfect readability that we are led to marvel at this mechanism that seems to combine analog and digital displays, but is in reality an illusion under the name of Wandering Hours. Ottica, with its simple lines and elegant circles, affords an inner, pure sense of serenity, like a finely crafted piece of jewelry.
THE DIAL
The Wandering Hours display goes back to the 19th century, when it was used in clocks and pocket watches. This feat of engineering excellence of former times has been reappraised and reworked by Vincent Calabrese, so that his complex mechanism provides for a dial of high readability and uncluttered elegance. Ottica is therefore a technical and aesthetic wonder whereby the figures on the dial disappear whenever the watch is tilted in a new direction—a constant reminder that time is only an illusion.
THE BACK
On the reverse of the watch the owner can avail of a sapphire crystal which will allow him to view the automatic movement in all its complexity.
COMPLICATIONS
This watch, so simple in appearance, with a dial of such plain elegance, hides behind its discreet façade an elaborately worked complication known as Wandering Hours. This mechanism, so successfully reappraised, perfected and patented by its inventor, Vincent Calabrese, now lies at the heart of this model in which technical complexity and simple elegance are one and the same thing.
CASE
Stainless Steel / Glass sapphire
DIAMETER
40 mm, 36mm
CASE BACK
Open case back / Glass sapphire
DIAL
A choice of colors
MOVEMENT
ETA 2892A2 – Automatic
POWER RESERVE
42 hours automatic
FUNCTIONS
Wandering Hours and Optical Effect
BRACELET
Leather or Stainless Steel (+ 400 CHF)
WATERPROOF
3 bars
PRICE
7.600 CHF Automatic
How to order
Discover Ottica and its functioning
This watch finds its inspiration in the world of mathematics, notably in equations pertaining to optics, whence the name of this model.
OTTICA MODELS
A choice of models is available to preserve the harmony of the world within you.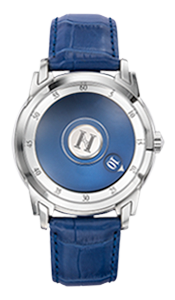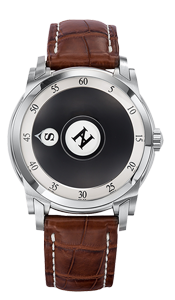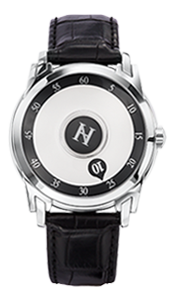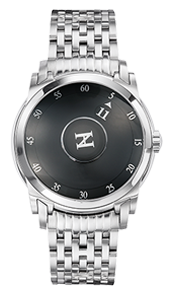 OTTICA: TIME IS MERELY AN ILLUSION
When the elegance of a dial conceals a mystery
Ottica is a watch full of mystery.  Its movement, like its dial, leads us to question its nature and its functioning and to imagine the most complex mechanisms that might be concealed under such apparent simplicity.
This watch finds its inspiration in the world of mathematics, notably in equations pertaining to optics, whence the name of this model. The dial presents an optical illusion, the figures on it disappearing whenever it is tilted in a different direction, thereby serving as an elegant and brilliant reminder that all is illusion and that time is in reality but an idea that the watchmaker has succeeded in mastering.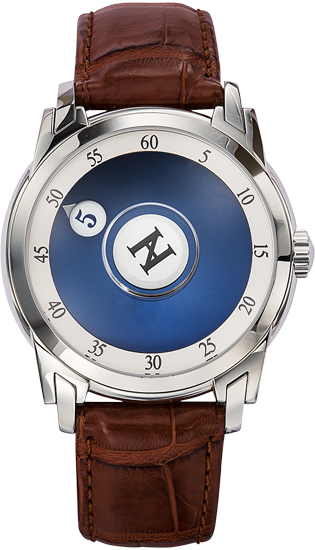 EXPLORE THE ENTIRE COLLECTION
This collection is a celebration of diversity, with complications at the heart of creations that are as playful and poetic as they are philosophical. Each of our models is waiting to be explored. Start your journey of discovery today. We hope to see you soon.