Avvent'Ora
Curiosity and a sense of adventure are in our DNA and always lead us off in search of new horizons.
THE DIAL
The watches in the Avvent'Ora series combine traditional hour indicators with an ingenious complication that allows us to view a new symbol with each new hour. While displaying the time, the jump-hour mechanism reminds us of the diversity of the world, a combination of two different functions that testifies to the watchmaker's technical mastery of his art.
COMPLICATIONS
The uniqueness of this watch lies in the utilization of two complex mechanisms—the first indicating the hours with traditional hands, the second turning the dial with its trapezoidal aperture, thereby revealing the succession of cultural symbols. This latter complication, the jump-hour function, turns the dial by 30º every hour in order to display one of the chosen symbols.
THE BACK
Two types of casebacks are available: one—for models with an automatic movement— which affords a view of the mechanism through an aperture of synthetic sapphire crystal, the second—for models with a Quartz movement—which displays the entire array of the selected symbols.
CASE
Stainless Steel / Glass sapphire
DIAMETER
40 mm
CASE BACK
Quartz: Glass sapphire / Légende de l'affichage
Automatic: Open case back /Glass sapphire
DIAL
A choice of colors and a large aperture displaying the hour
MOVEMENT
ETA 955.424 – Quartz
ETA 2892A2 – Automatic – sur demande
POWER RESERVE
3 years Quartz
42 hours automatic
FUNCTIONS
Jumping dial every hour
BRACELET
Leather or Stainless Steel (+ 400 CHF)
WATERPROOF
3 bars
PRICE
9.800 CHF Automatic – 3.000 CHF Quartz
How to order
Discover Avvent'Ora and its functioning
A trapezoidal aperture on Avvent'Ora's dial allows us, with each new hour, to view the symbols of diverse cultures from around the world.
AVVENT'ORA MODELS
A choice of models is available to preserve the harmony of the world within you.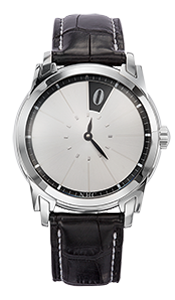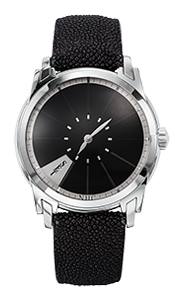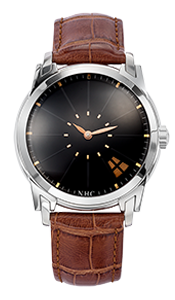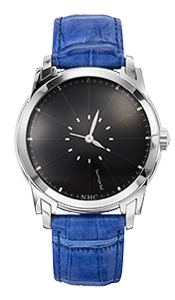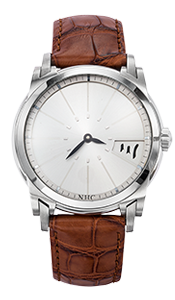 AVVENT'ORA, A REMINDER OF DIVERSITY.
A trapezoidal aperture on Avvent'Ora's dial allows us, with each new hour, to view the symbols of diverse cultures from around the world.  These symbols lie between adjacent hour indicators, successively becoming visible as the dial turns with the passing minutes.
A great variety of cultures is represented—Greek and Latin, as well as Japanese, English, Arab, Indian and Catalan.  As for the zero, the universal reference point, it takes its place at the top of the dial by way of inviting us, with each new hour, to renew our journey from the very start.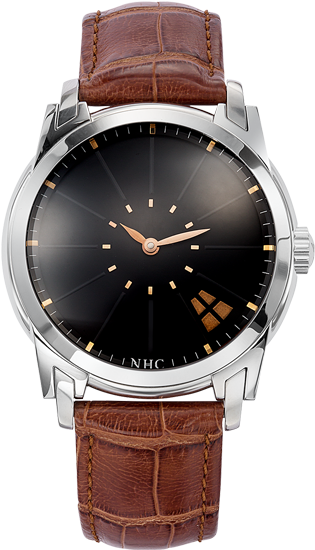 EXPLORE THE ENTIRE COLLECTION
This collection is a celebration of diversity, with complications at the heart of creations that are as playful and poetic as they are philosophical. Each of our models is waiting to be explored. Start your journey of discovery today. We hope to see you soon.