On the stage a ballerina displays her art with a minimum of effects. Harmony, grace and astonishing expertise are the components of a universal language. Gala seeks to reproduce this image of simplicity and apparent effortlessness.
Like a ballerina's performance, the hour is changed with a choreographed and orchestrated jump every 58 minutes. The hour figure then wanders around the dial to mark the minutes, in the end serenely giving way to the next hour in the last two minutes of its appearance. With his Gala, Vincent Calabrese wished to present a minimalist expression of a striking mechanical complication.
THE DIAL
Here technique is allied with poetry. We're speaking of the Wandering Hour display, a system that goes back to the 19th century and was used for clocks and pocket watches. Gala is a modern interpretation of the invention which allows for easy readability and creates a vital elegance.
COMPLICATIONS
"Wandering Hour" has been continually improved, culminating in a patented mechanism, stll hold by Vincent Calabrese, that led to the creation of Gala. The apparent simplicity of the model is inversely proportional to its mechanical complexity.
THE BACK
A special feature is on offer on the reverse side, affording the possibility of viewing the automatic movement through a sapphire crystal.
CASE
Stainless Steel / Glass sapphire
DIAMETER
40 mm, 36 mm, 32 mm
CASE BACK
Open case back / Glass sapphire
DIAL
Different colors
MOVEMENT
ETA 2892A2 – Automatic
POWER RESERVE
42 hours automatic
FUNCTIONS
Wandering Hours
Discover Gala and its functioning
Etiam semper faucibus velit id eleifend. Mauris eu lobortis eros. Sed pretium non augue nec hendrerit. Phasellus in turpis tincidunt, blandit velit vel, luctus mauris. Cras eget maximus ante. Aenean nec ornare mauris.
GALA MODELS
A choice of models is available to preserve the harmony of the world within you.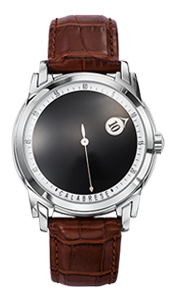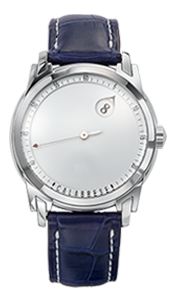 GALA, THE MEASURE OF A LIFETIME
Gala is the symbiosis of two forms of elegance-one belonging to the case and the other to the dial-which will make this watch a genuine treasure.
If Gala was meant to represent a single virtue, it would be restraint-restraint allied with elegance. The passing of time on Gala's dial becomes an elemental and minimalist performance.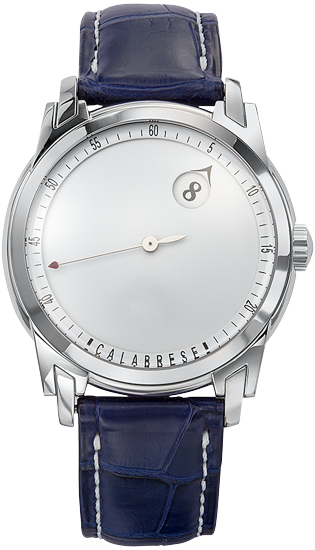 EXPLORE THE ENTIRE COLLECTION
This collection is a celebration of diversity, with complications at the heart of creations that are as playful and poetic as they are philosophical. Each of our models is waiting to be explored. Start your journey of discovery today. We hope to see you soon.